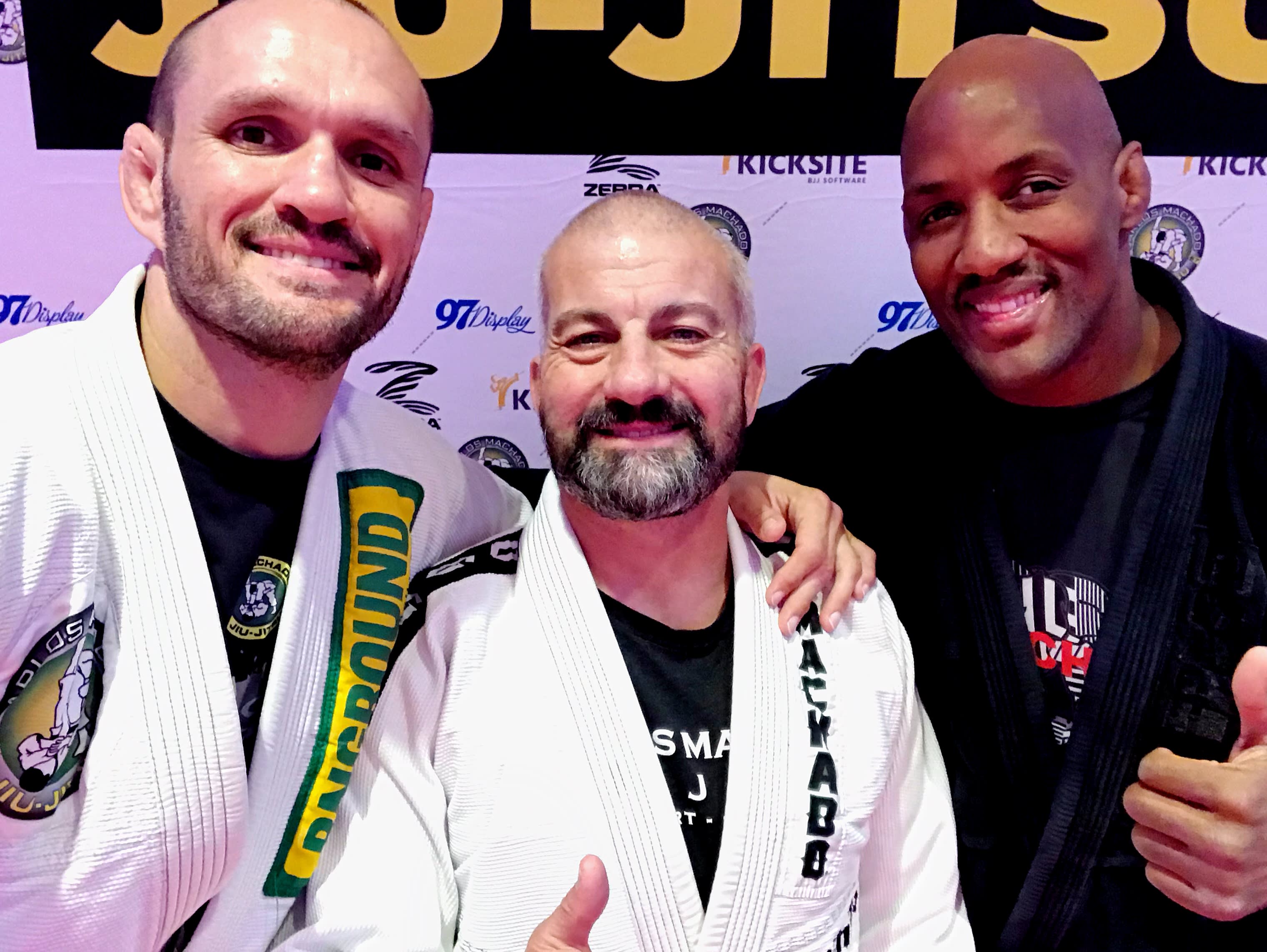 Greg Hamilton
Professor Greg Hamilton's Jiu Jitsu journey began on January 14, 2004 in a small North Hollywood, California school which effectively mixed wrestling, judo, striking with Brazilian Jiu Jitsu. It was truly a very rough training environment which was the only way in those days before Jiu Jitsu became more mainstream and popular as it is today.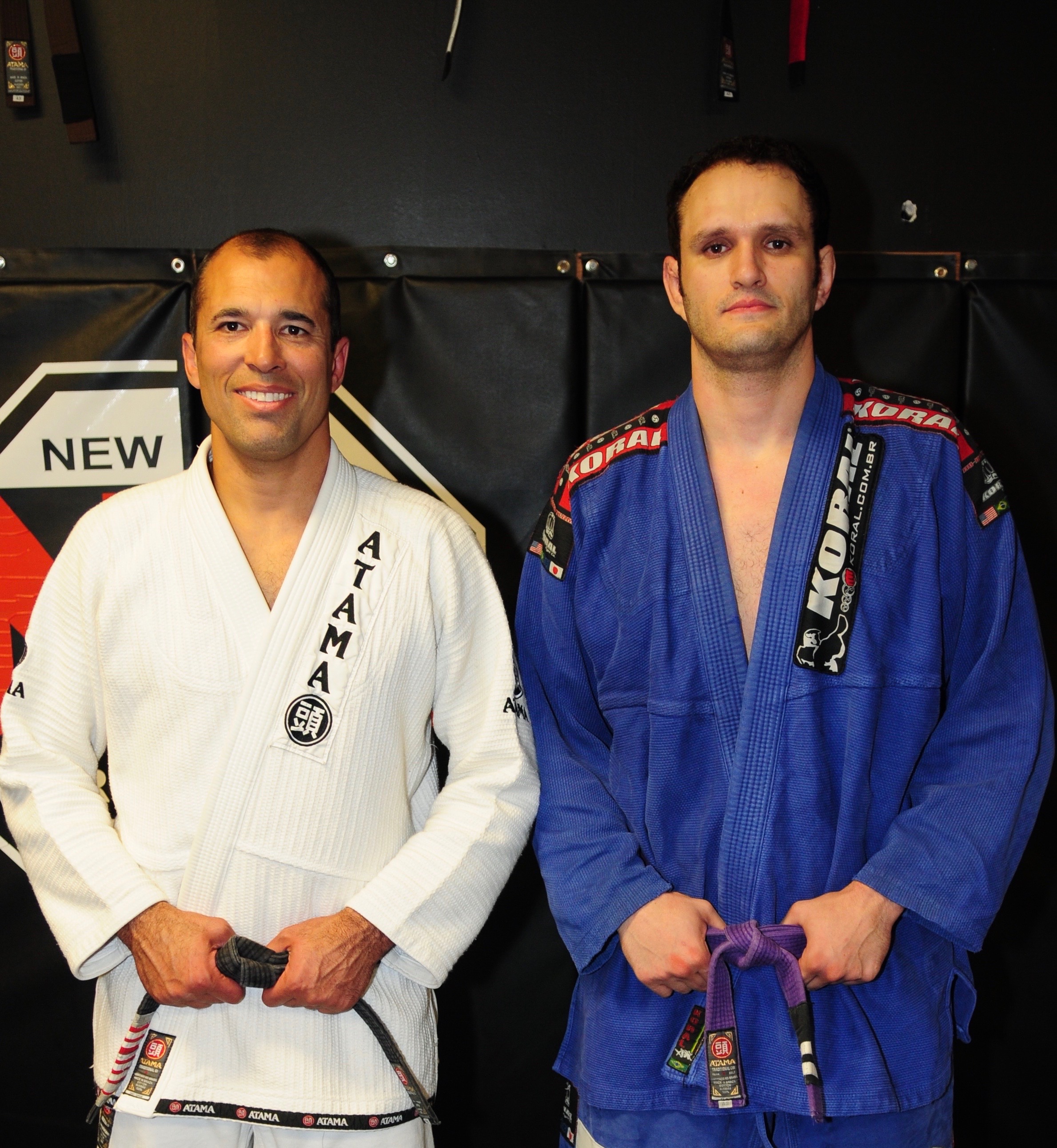 Having learned about BJJ as so many did back in 1993 watching the legendary Royce Gracie dominate the first several UFC events, Professor Hamilton was inspired and years later was blessed to have the opportunity to train with and learn directly from the legend Royce Gracie himself starting in 2006.
Professor Hamilton also had the privilege to learn directly from many Gracie Family members, such as Grandmaster Rorion Gracie, Rener and Ryron Gracie, Rodrigo Gracie, Royler Gracie and others for many years.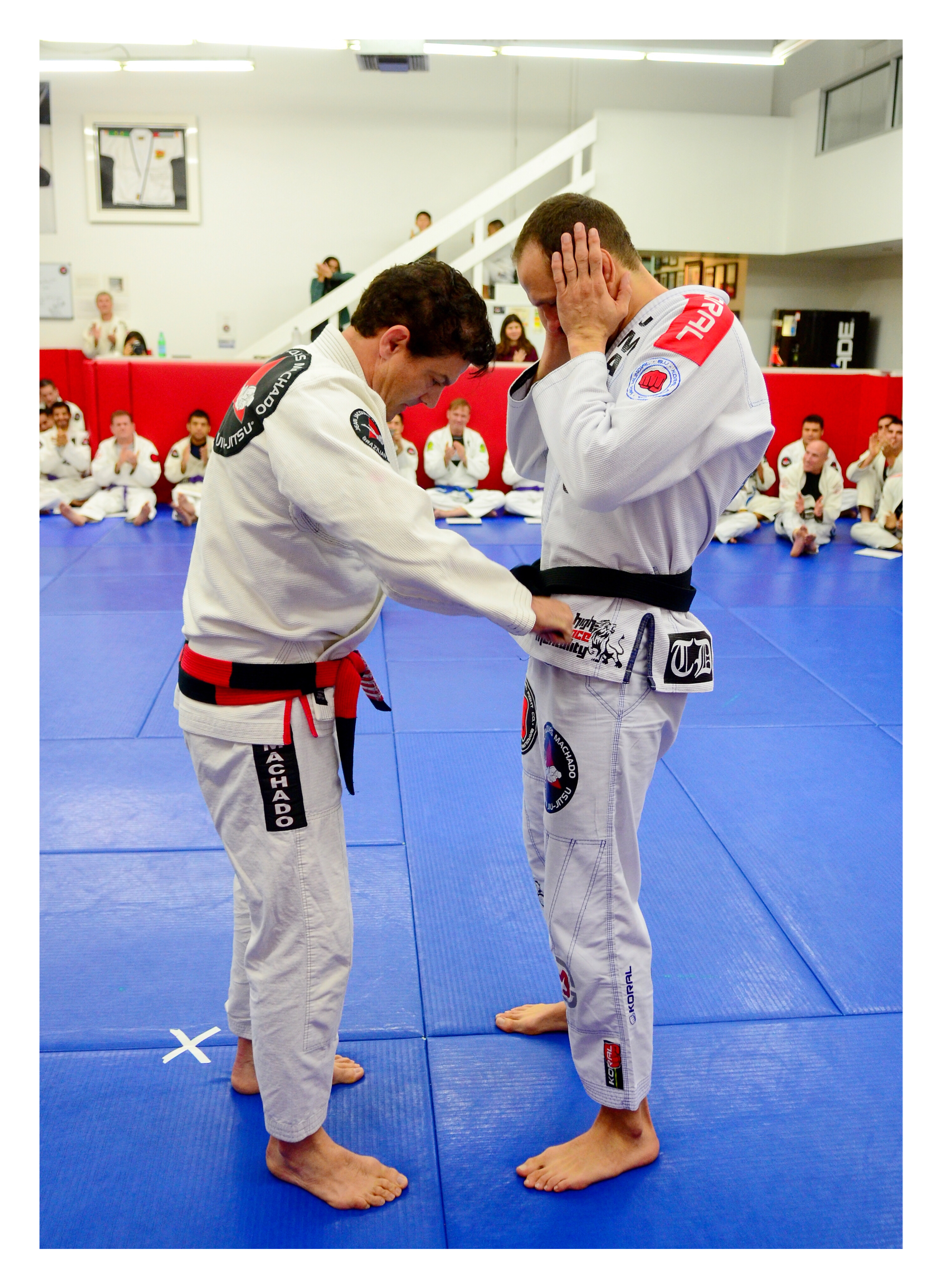 The Gracie family was a major influence and had a huge impact on Professor Greg Hamilton not only on the mat, but also off the mat as an example of an overall lifestyle.
Having been mentored and invited/permitted to teach in 2007 by his instructor and great friend Patrick King (Royce Gracie Black Belt 2009), Greg Hamilton began to learn about instructing Jiu Jitsu from his mentors whereby an even greater love and bond was formed with Jiu Jitsu providing an opportunity to give to so many through instruction not only training.
Greg Hamilton was an active competitor since white belt and currently competes today at Black Belt. However his priority and focus today is more on his students than on his own Jiu Jitsu path. Professor Hamilton has acquired a lot of experience from competition, personal training and development, coaching and much more that he passes on to many students and training partners daily.
One of the biggest turning points in Professor Hamilton's Jiu Jitsu career occurred many years back when he began training directly with the legend, Master Jean Jacques Machado at his iconic Tarzana, Ca. Academy where every class was and is packed with some amazingly talented and tough Jiu Jitsu practitioners of every level… Especially the higher levels.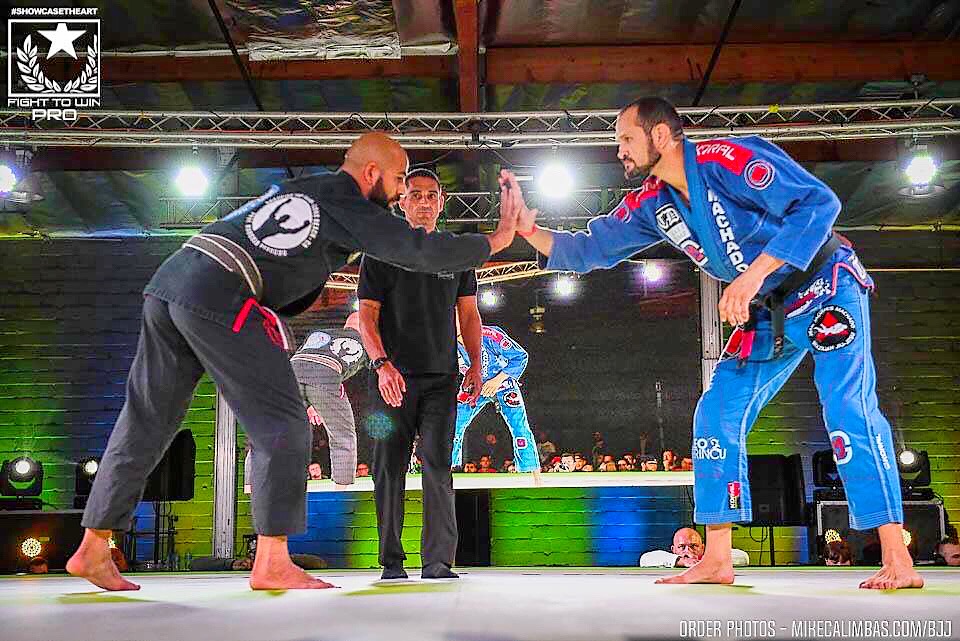 Under the tutelage and guidance of Master Jean Jacques Machado, Greg Hamilton's Jiu Jitsu really began to develop in a major way. Thanks to so many great training partners, lead by one of the most iconic names in Jiu Jitsu, the focus was on doing whatever was needed in order to accomplish the immortal status of Machado Black Belt.
After close to 13 years of training Jiu Jitsu, on December 14, 2016, Greg Hamilton was recognized as an official Machado Jiu-Jitsu Black Belt by the legendary Master Jean Jacques Machado personally.
Professor Greg Hamilton will always consider his promotion to Black Belt to be one of the greatest accomplishments and honors of his life especially representing such a legendary and iconic lineage that was built by the Machado brothers..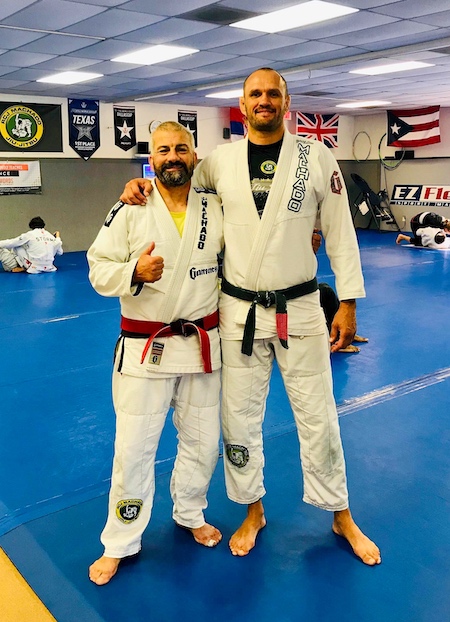 In April of 2019, Greg Hamilton decided to relocate with his family from Los Angeles, California to the Dallas Fort Worth area of Texas. With the blessing of his instructor/mentor/friend/brother Master Jean Jacques Machado, Greg Hamilton will continue his Jiu Jitsu journey in Texas now learning directly from the Godfather of Jiu Jitsu in the SW, Master Carlos Machado, with whom he now actively trains several times a week.
Moving to Texas has also enabled Professor Greg Hamilton to pursue his dream of opening up a Brazilian Jiu Jitsu academy he has always visualized and sharing the knowledge he has accumulated over the years from Master Jean Jacques Machado and continues to accumulate today from Master Carlos Machado.
Opening up Carlos Machado Jiu Jitsu Academy Mid Cities and serving the local communities of Hurst, Euless, Bedford and Colleyville (Plus surrounding areas), is a truly massive honor and privilege whereby the goal will always be to deliver Jiu Jitsu from the source to all of our students in the most pure way.
We have several goals that we have set forth to accomplish such as building a huge kids Jiu Jitsu, Empowerment & Enrichment program with Career Opportunities for those who qualify.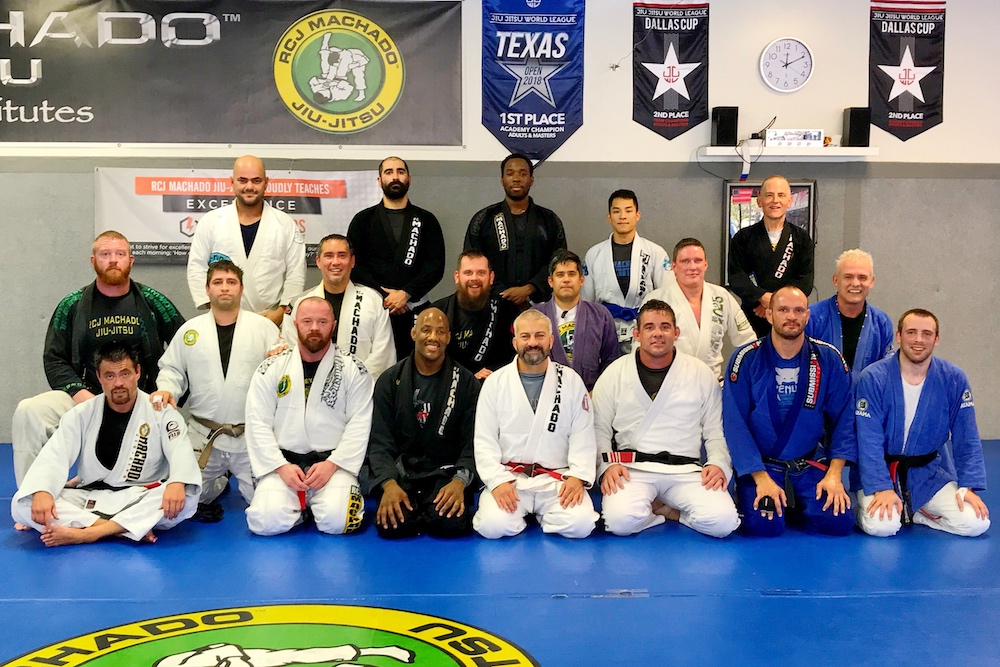 We teach much more than Jiu Jitsu through Jiu Jitsu.
Ensuring that Law Enforcement Officers have access to top level Jiu Jitsu at a "Discounted Price" is a top priority for Professor Hamilton because he truly believes that Jiu Jitsu can save the lives of officers on many levels and can provide an amazing stress relief and healthy activity that is beneficial in every way.
Huge kids program, Law Enforcement Discount Program, Womans Program, Self Defense and Anti Bullying with Empowerment Program, Fitness & Conditioning, Strengh & Conditioning, and more!!! This is just the beginning.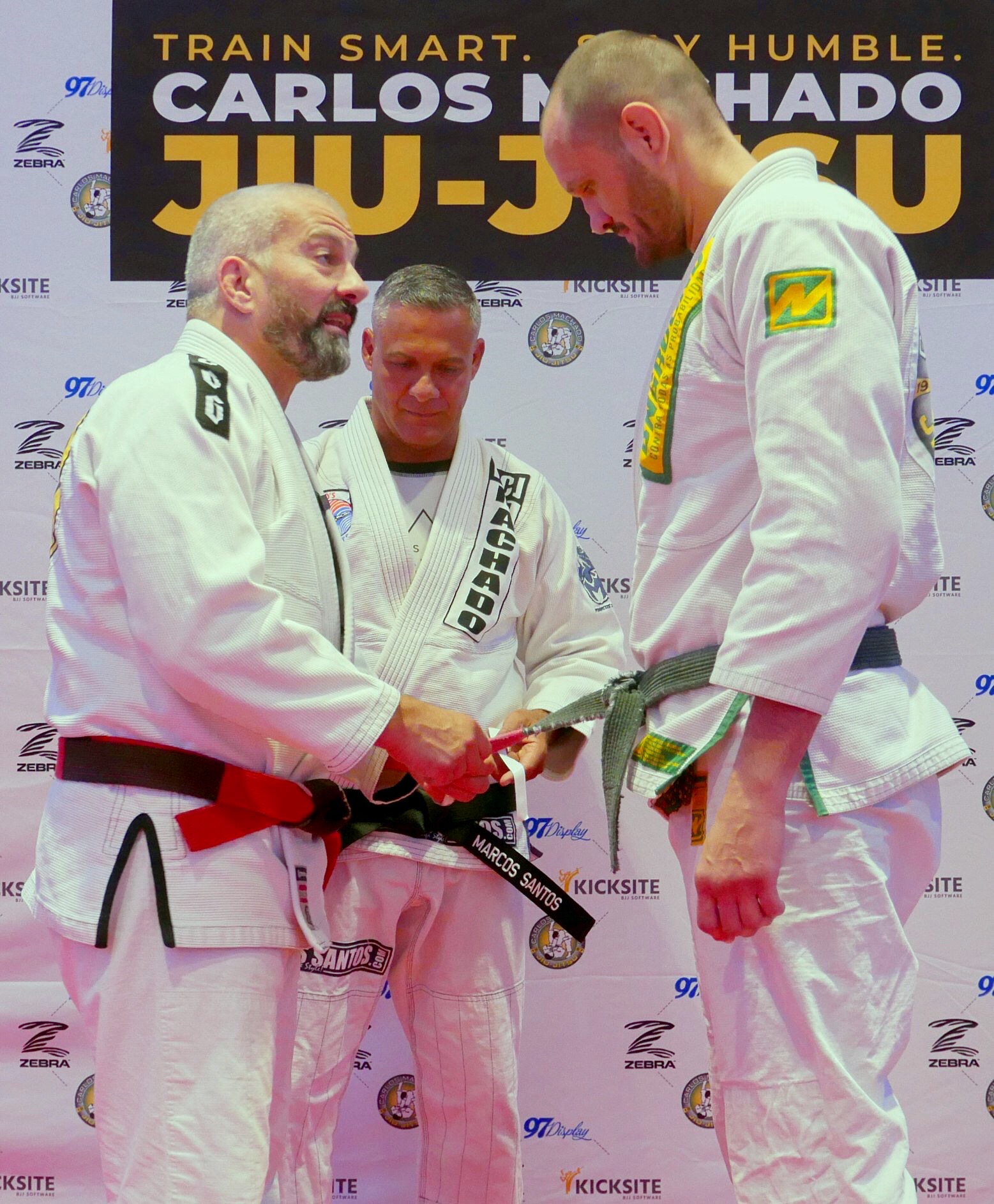 Almost three years after being promoted to Black Belt by Master Jean Jacques Machado, Professor Hamilton was promoted to 1st Degree Black Belt and Professor by Master Carlos Machado, which was a truly surreal experience and accomplishment of a lifetime. That day was October 12, 2019 at the 2019 Annual Affiliate Business and Jiu Jitsu Camp with hundreds of CMJJ brothers and sisters present, where Master Carlos Machado acknowledged Professor Hamilton as 1st Degree and Professor.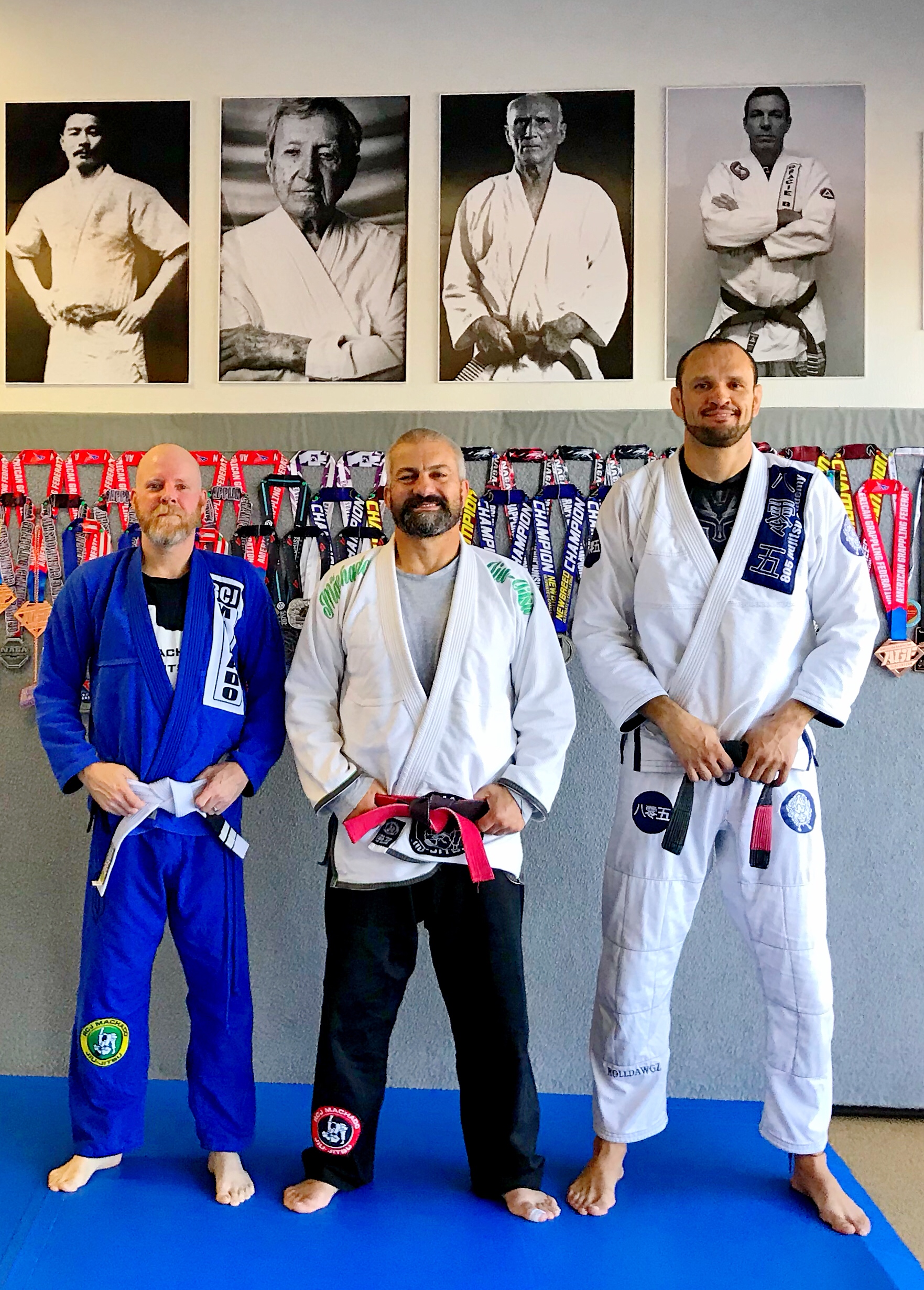 Professor Hamilton truly cherishes both promotions because since being promoted to Black Belt in December of 2016 he has taught over 700 classes and has stayed very active attending over 600 training sessions and competed at the highest levels of Black Belt and will continue to do so in the future along side with his students.
As a result the promotion to Professor and to 1st Degree was truly earned and special in many ways.
Moving forward Professor Hamilton intends to develop a core group of Student/Instructors especially at the Pre Teen and Teen level so that these kids can enter a leadership program that Professor Hamilton will start before end of 2019, which will teach all aspects of the Jiu Jitsu business to those students who quality.
For now, www.CarlosMachadoJiuJitsuMidCities.com opens November 1st and we couldn't be happier. We will keep updating our website to ensure our students have access to the latest content.
Thank You
Professor Greg Hamilton
Call or SMS me anytime: (214) 490-0601
From all of Us at:
Carlos Machado Jiu Jitsu Mid Cities

TRY 1 WEEK FREE!!! ZERO COST JUST SHOW UP!!!
CALL or SMS DIRECTLY AT: (214) 490-0601
Carlos Machado Jiu Jitsu Mid Cities Texas
2843 Central Drive., Bedford, TX 76021
www.CarlosMachadoJiuJitsuMidCities.com
Article Written by: Greg Hamilton, Machado Black Belt & Head Instructor of Kids and Adults Brazilian Jiu Jitsu
#1percentbettereveryday #Forwardistheonlyway #carlosmachado #carlosmachadojiujitsu
#carlosmachadojiujitsumidcitie #rcjmachado #machadojiujitsu #graciejiujitsu #ilivejiujitsu
#jiujitsufromthesource #bjj #jiujitsu #Blackbelt #ilovebjj #brazilianjiujitsu #bjjlife
#brazilianjiujitsulifestyle #jiujitsulifestyle #bjj4life #bjjlifestyle #Texas #Bedford #Hurst
#Euless #Colleyville #BedfordJiuJitsu #EulessJiuJitsu #ColleyvilleJiuJitsu
#HurstJiuJitsu #MidCitiesMartialArts #MidCitiesJiuJitsu