Discover New Heights Of Confidence By Learning Self-Defense!
Have you ever wanted to learn reality based Self Defense in a safe and supportive environment taught by specialists? Then Carlos Machado Jiu-Jitsu Mid Cities is the right place for you.
Our self-defense classes are comprehensive, including everything from verbal deescalation tactics and verbal assertiveness to threat recognition and practical self-defense skills for any situation. Brazilian Jiu Jitsu is recognized as one of the world's premier self-defense systems, offering both standup and ground-based grappling techniques. Learn without pressure knowing that we cater to all ages, abilities, and fitness levels, and we will proudly serve any member of the Bedford community. Live fearlessly in the knowledge that you can protect yourself and your loved ones.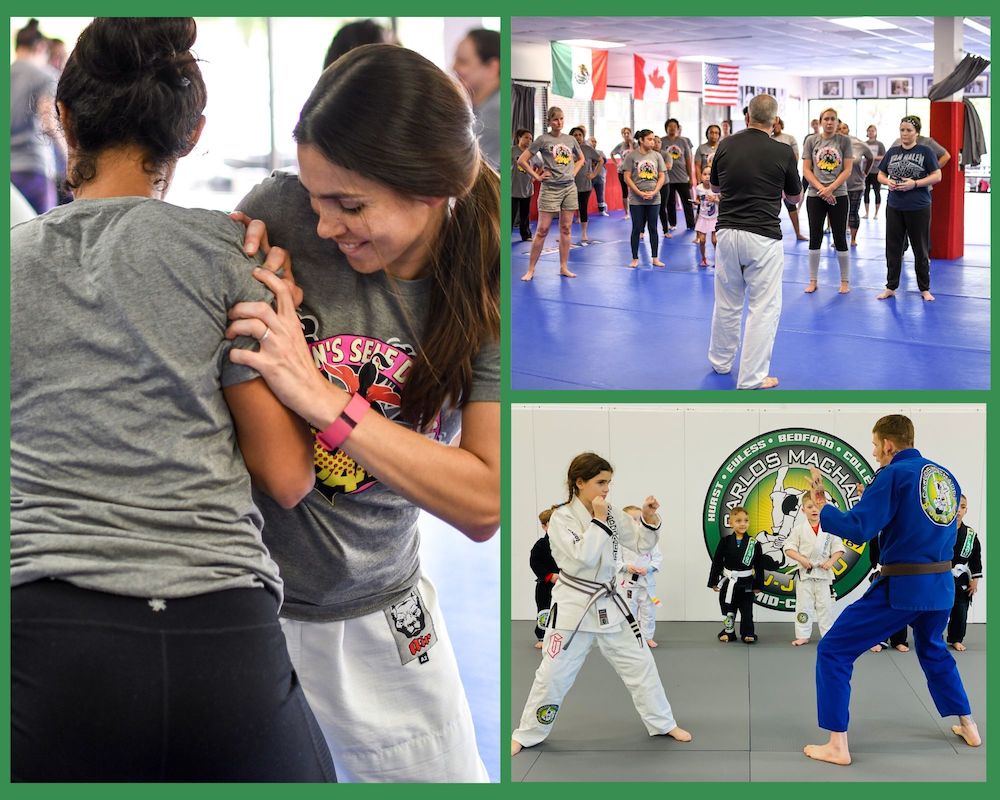 How Can Self-Defense Classes Help You?
The empowerment and confidence you gain from self-defense classes is boundless. Brazilian Jiu Jitsu will teach you how to fight back effectively and efficiently if needed, even when you're at a disadvantage. You will also learn techniques that will help you avoid exposing yourself to threats and dangers using situational awareness and much more. By privileging technique over brute strength, a jiu jitsu-based self-defense system will allow you to overcome larger, stronger opponents! Join us in Bedford and learn self-defense in an environment that's 100% supportive and educational, with world-class instructors who will offer you guidance and motivation throughout your journey.
Self-defense classes at Carlos Machado Jiu Jitsu Mid-Cities offer:
Proven and effective Self Defense Training
Fundamentals of defending yourself on your feet and on the ground
Chokes, joint locks, and submissions that really work
A genuinely supportive environment where you can focus on learning
The confidence you need to live life to the fullest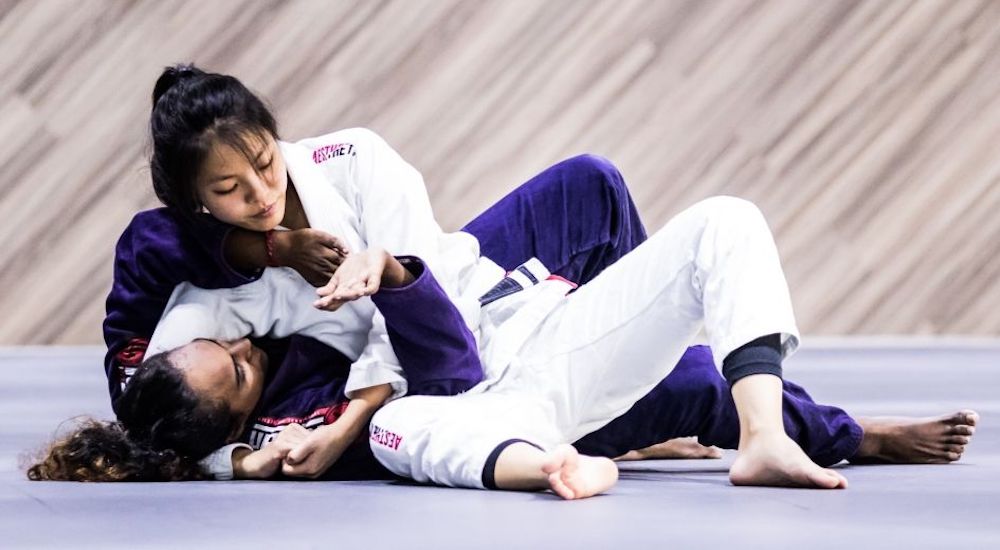 Join Us In Bedford For Self-Defense Classes That Teach Everything You Need To Know
At Carlos Machado Jiu Jitsu Mid-Cities, we want to help our community live life without limits and most important of all, without fear. That's why we teach our self-defense classes in a structured, supportive environment, so that no matter where your travels take you -- from Bedford and Colleyville and Hurst to the vacation of your dreams -- you can live confidently and safely knowing that if needed you can defend yourself and your family. Enroll in your first class today and get started on building the confidence you need to find success!