Carlos Machado Jiu Jitsu Mid Cities in Bedford, Texas Opens Strong with a Huge Turn Out
For months we heard about the up coming opening of Carlos Machado Jiu Jitsu Mid Cities in Bedford, Texas. Having planned to open in August 2019, delays that were out of our control caused to us to ultimately open November 1st, and we must say that this was a true blessing in disguise.
Everything Happens For a Reason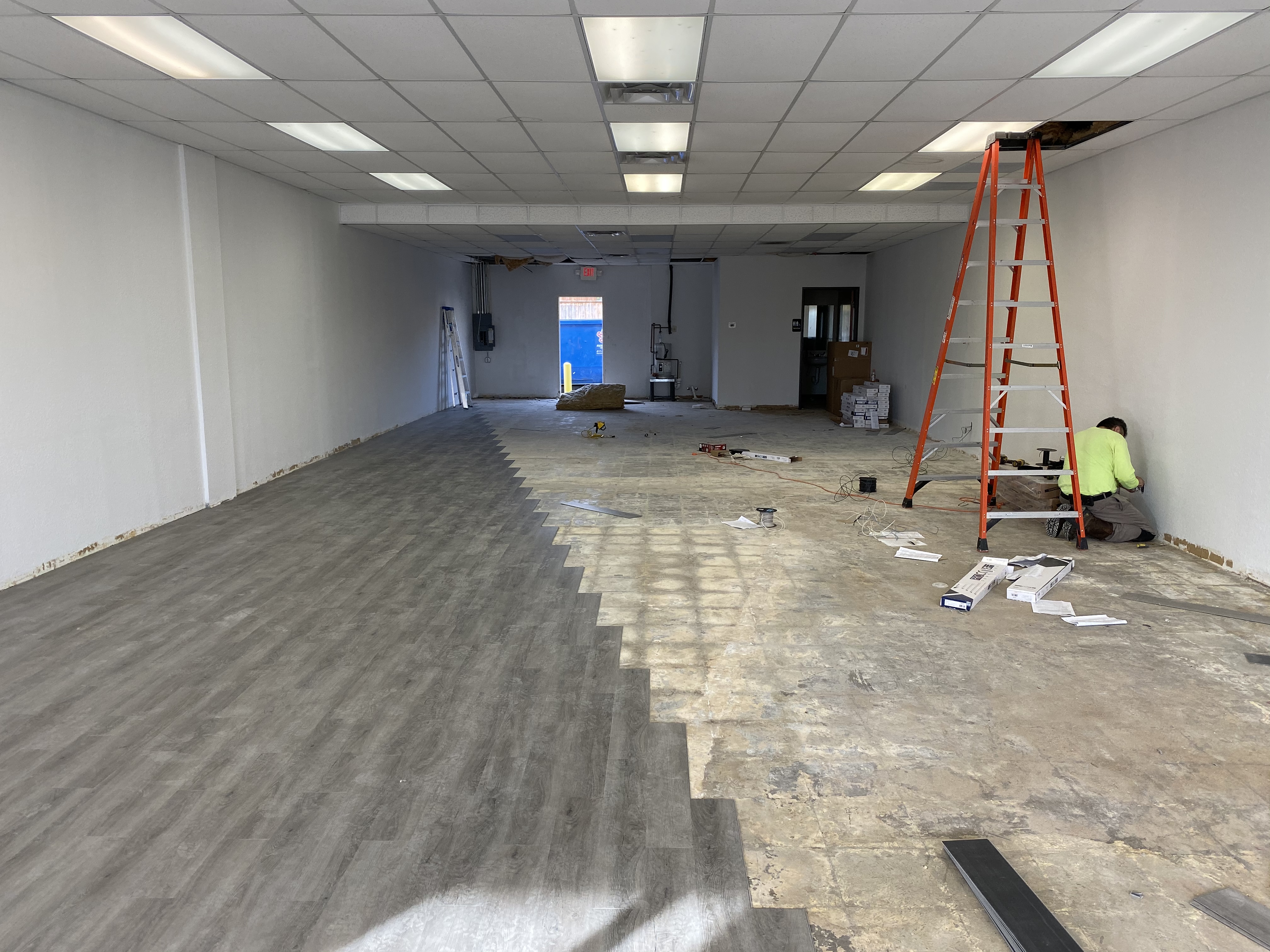 Everything sure does happen for a reason. The delays that we experienced were all meant to be. Everything worked out better than we imagined and our opening timed out perfectly. If we opened in August we never would have been able to experience the amazing things that transpired and all contributed to the successful opening we had in a major way.
We enrolled dozens of new students of all levels and began a flourishing kids, teens and adults programs which have grown amazingly.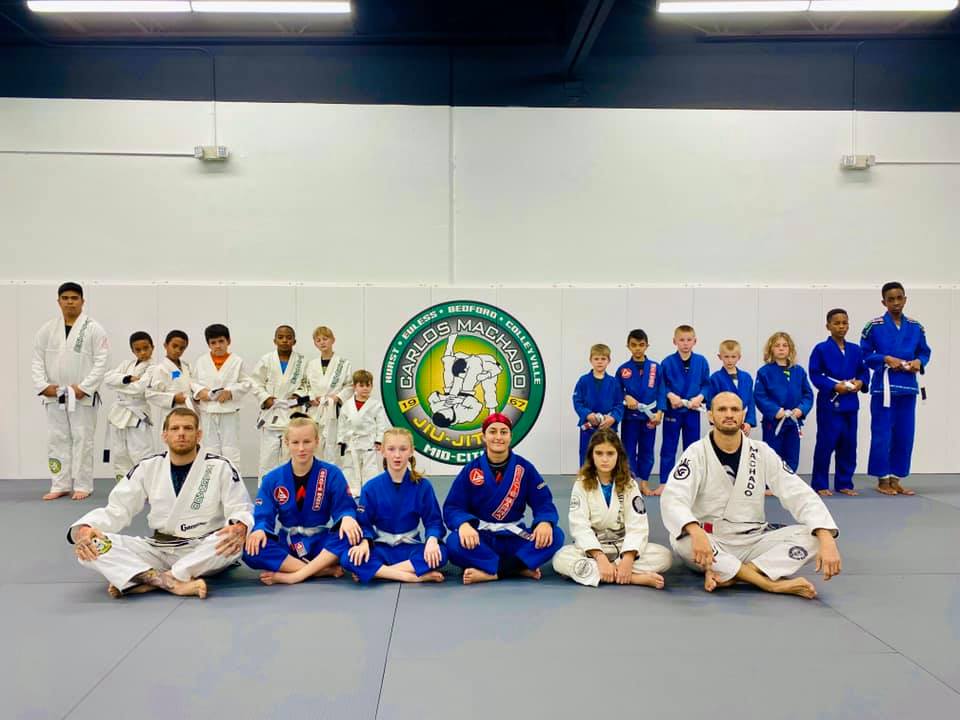 With over 15 kids classes and over 12 adults classes per week and over 100 classes per month, Carlos Machado Jiu Jitsu Mid Cities has one of the most active schedules in Dallas Forth Worth area and will be adding early morning classes very soon most likely after the new year.
From kids to teens to adults, we know and believe that we opened up one of the best Jiu Jitsu academies on many levels.
Jiu Jitsu for Law Enforcement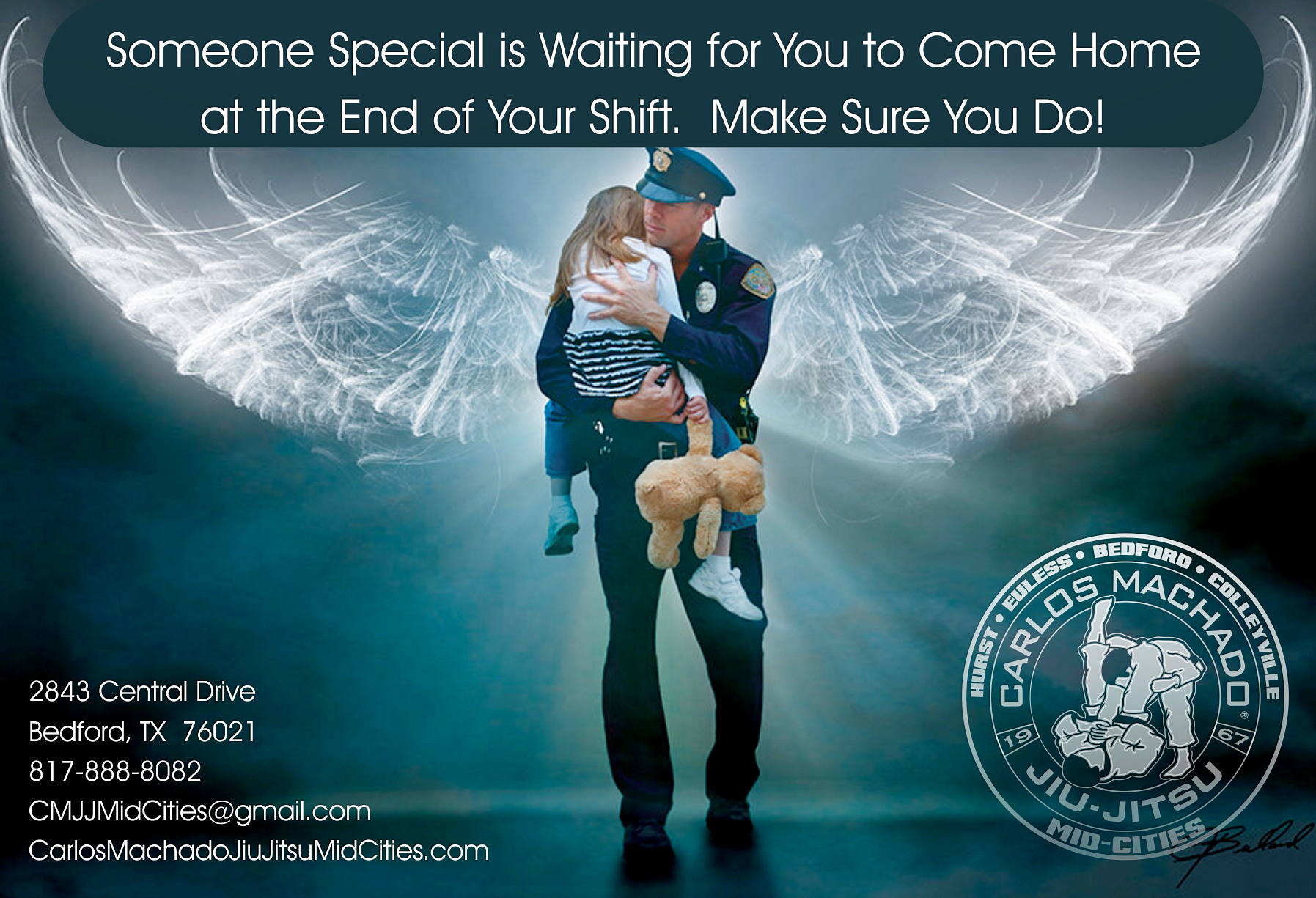 We are very proud of our Jiu Jitsu for Law Enforcement program because the word has spread and we have several LEOS who now train regularly and have all expressed how much they have developed in a very short period of time.
It is a true blessing and an honor to work with our LEO students. Jiu Jitsu is so important for all LEOs to know and Carlos Machado Jiu Jitsu Mid Cities has made Jiu Jitsu accessible and affordable for ALL LEOS from Federal to State to Local.
Our Mission and Goals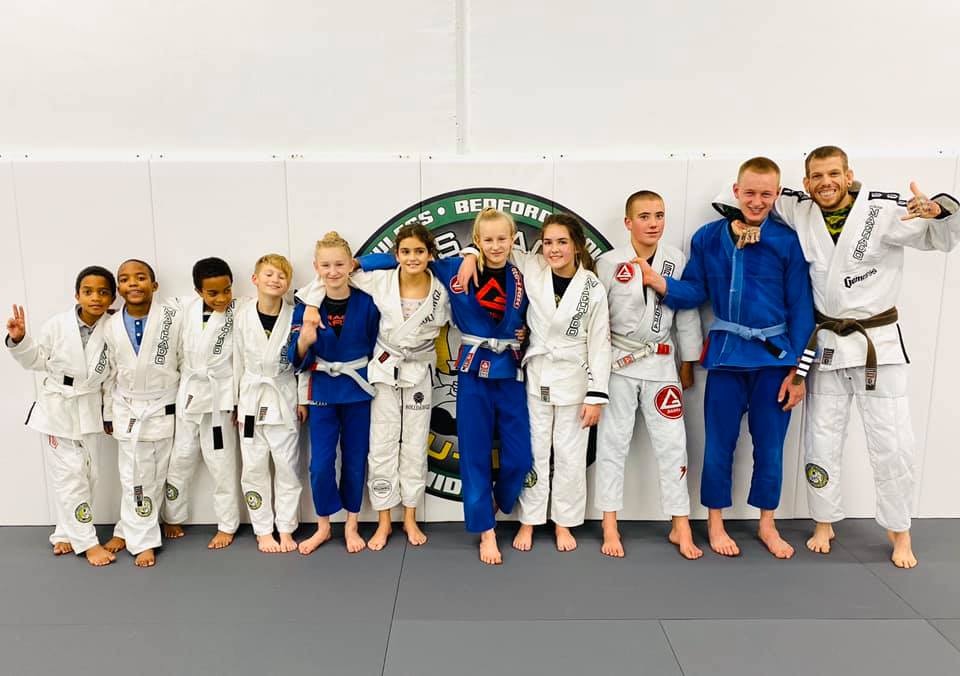 We have a very important mission that we want to achieve. A goal without a plan is just a wish so let us share what our goals and plans are for the near and long term future:
1. Build the largest Kids and Teens Jiu Jitsu Self Defense and Kids Enrichment Programs in Dallas Fort Worth - Professor Greg Hamilton always says that he teaches more than Jiu Jitsu through Jiu Jitsu to Kids and Teens and even adults. We are leaders, we are mentors in addition to Jiu Jitsu instructors, so why not pass on the very best of us to our students on every level so they can be the best version of themselves and always strive to succeed.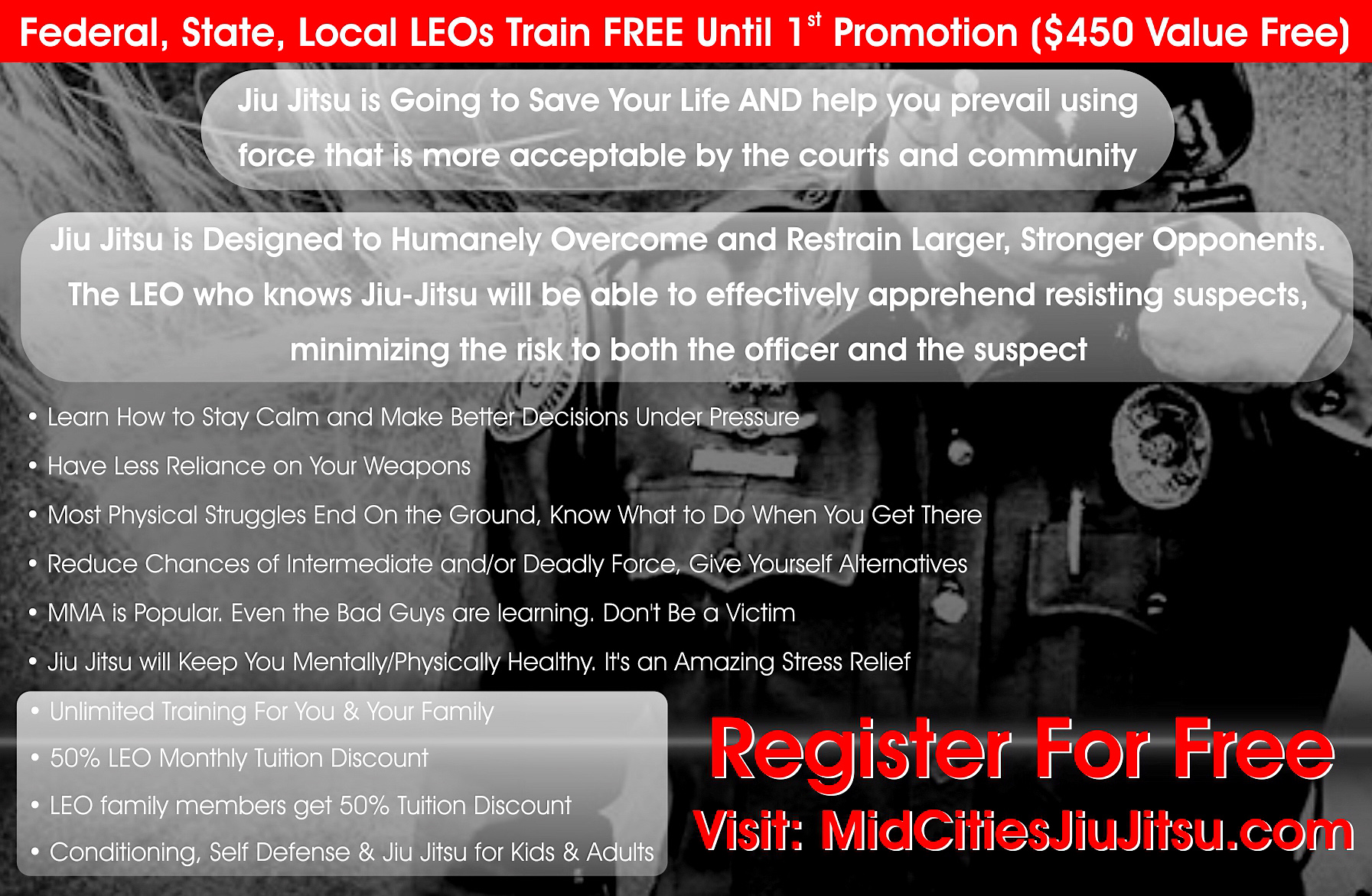 2. Build the largest Law Enforcement Jiu Jitsu Community in the Dallas Forth Worth Metroplex and in Great State of Texas - We know how important Jiu Jitsu is for law enforcement which is why we have made it accessible and affordable for all active LEOS and their families with major discounts and several months free training. Contact us for more info.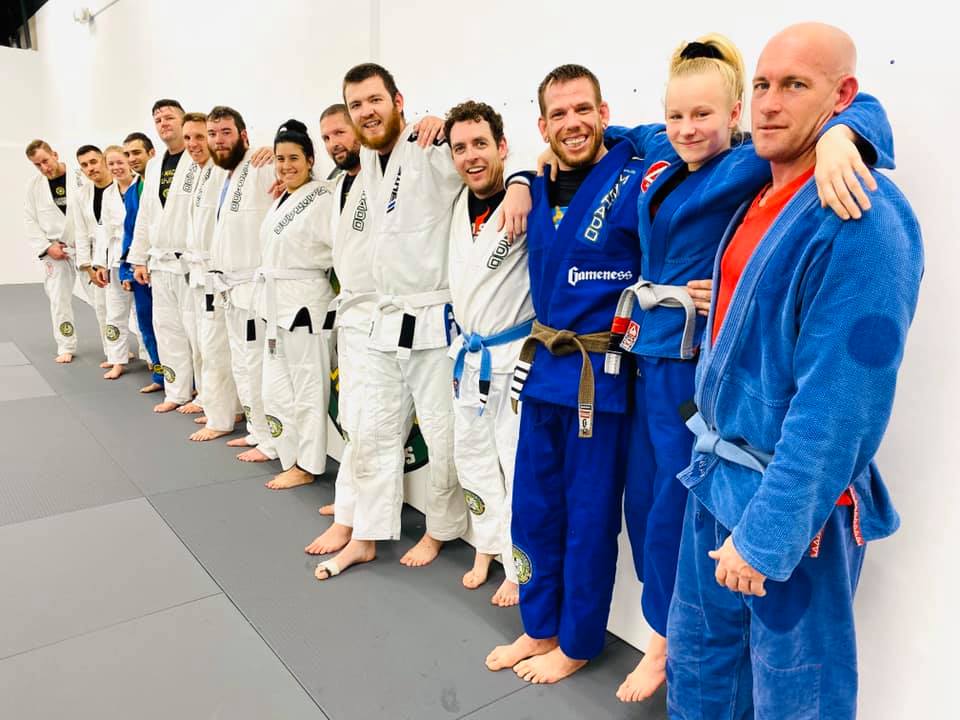 3. To Simply Make the "Average Person Above Average" - Whether Male or Female our goal for all students is what Master Carlos Machado envisions and has made it a mission to "Make the Average Person Above Aveage". Learning and training Jiu Jitsu is one of the most empowering things that a human being can start doing. It truly changes the lives of all humans for the better in every way. We all deserve an opportunity to learn about ourselves, and to learn how to be the best that we can possibly be.
Our Gratitude is Endless
One of the many special things about the opening of Carlos Machado Jiu Jitsu Mid Cities is that it was a very long time in the making and a vision that was born several years ago.
Today we are truly blessed to be standing in front a packed class of new students from white belt to black belt. Thats one of the amazing things about the support that we have received. We have belts of every color so its not only white belts. We have several blue, purple, brown and black belts that have either become students or are coming aboard in the very near future.
Growing fast and growing strong and always moving forward. This is our mind set and this is our direction. Foreward is the only way.
Come Visit Us - Try a Free Week - Just Stop By And Say Hi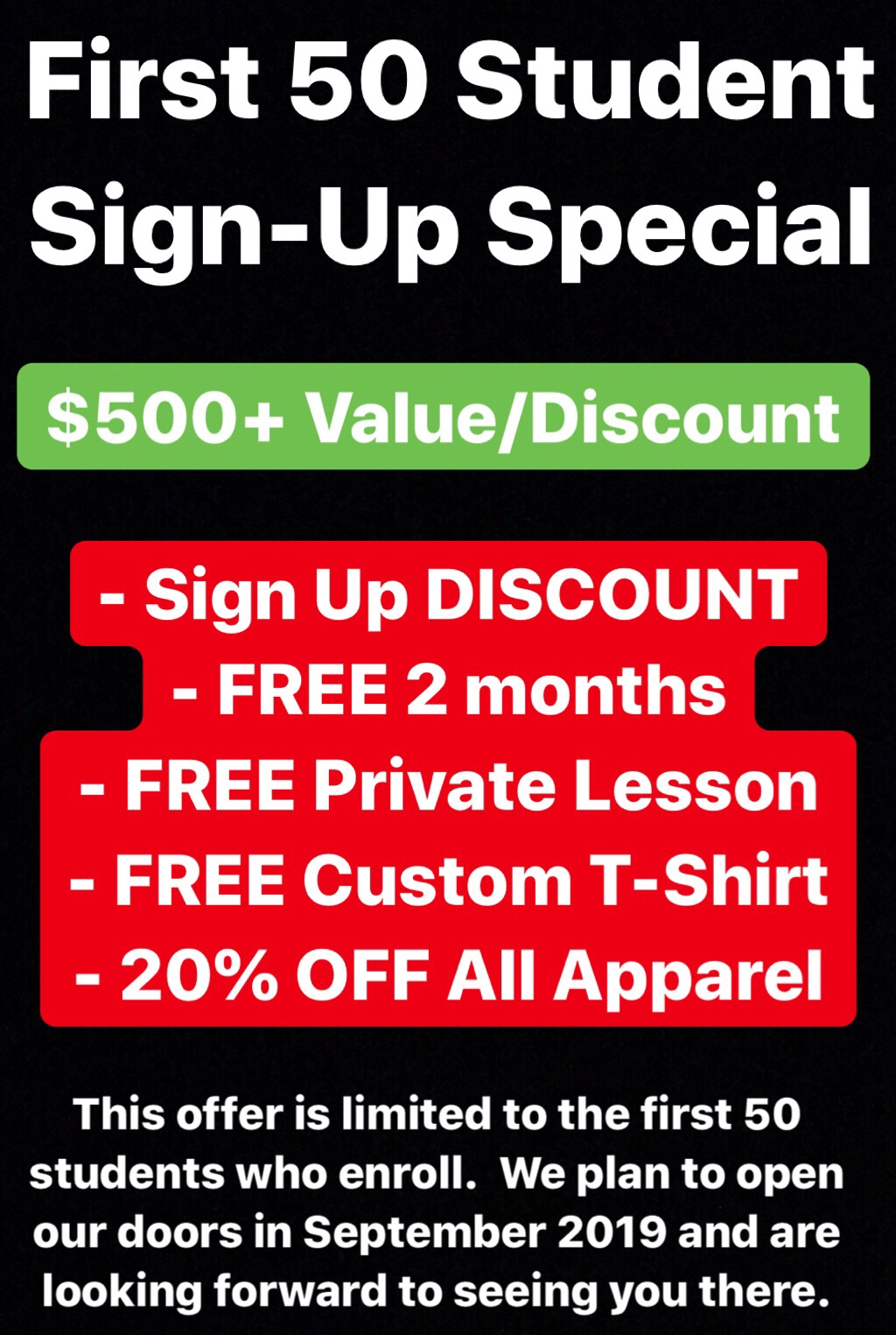 At Carlos Machado Jiu Jitsu Mid Cities we do NOT believe in the traditional martial arts pressure sale of membership and packages. We have 1 monthly tuition and it is unlimited. Come try a FREE week, no pressure and if you LOVE it like we know you would LOVE it you will want to enroll and thats just the way we roll.
We let our actions speak for themselves by letting all future students expdeirence our Jiu Jitsu program, the training, the energy, the enviroment, the beautiful academy, the friendly and family vibe, and overal just an amazingly awesome place rooted in happiness. It speaks for itself.
If you can see yourself as part of our Carlos Machado Jiu Jitsu family, then you are more than welcome to come aboard. Its an amazing journey, and together it will be an expeirence of a lifetime.
Thank you to everybody for your support and believing in us and our vision. Thank you for trusting us with your Jiu Jitsu Journey.
Carlos Machado Jiu Jitsu Mid Cities Texas
2843 Central Drive., Bedford, TX 76021
Call/Text/Email 817-888-8082 - CMJJMidCities@gmail.com

www.CarlosMachadoJiuJitsuMidCities.com
Article Written by: Greg Hamilton, Carlos Machado Black Belt & Head Instructor of Kids and Adults Brazilian Jiu Jitsu
#1percentbettereveryday #Forwardistheonlyway #carlosmachado #carlosmachadojiujitsu
#carlosmachadojiujitsumidcitie #rcjmachado #machadojiujitsu #graciejiujitsu #ilivejiujitsu
#jiujitsufromthesource #bjj #jiujitsu #Blackbelt #ilovebjj #brazilianjiujitsu #bjjlife
#brazilianjiujitsulifestyle #jiujitsulifestyle #bjj4life #bjjlifestyle #Texas #Bedford #Hurst
#Euless #Colleyville #BedfordJiuJitsu #EulessJiuJitsu #ColleyvilleJiuJitsu
#HurstJiuJitsu #MidCitiesMartialArts #MidCitiesJiuJitsu