Master Carlos Machado Promotes Professor Greg Hamilton to 1st Degree & Professor


On Saturday October 12, 2019 in the great state of Texas, I had the privilege and honor to have been promoted to 1st Degree Blackbelt & Professor by Master Carlos Machado in the presence of countless CMJJ brothers and sisters who are very respected and whom I respect tremendously.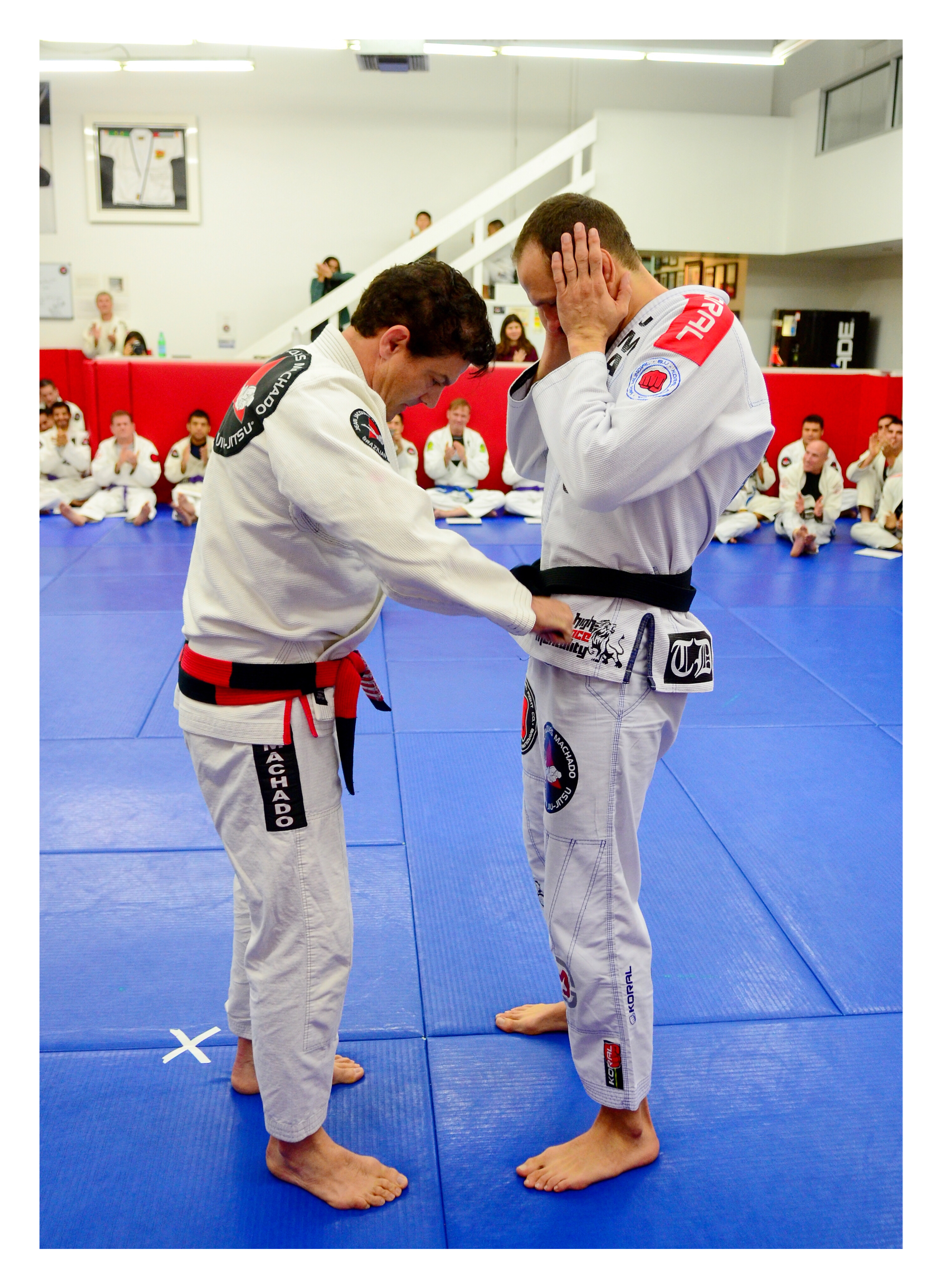 On January 14th, 2004 I started my Jiu Jitsu journey in a small but very tough school and almost 13 years later I was humbled and honored to be recognized as a Blackbelt by a true icon and living legend, Master Jean Jacques Machado.
A man who has taught me so much and forged me into a true Blackbelt not only by giving me the understanding of Jiu-Jitsu, but also teaching and inspiring me to always strive to be the best version of myself that I can possibly be as a leader on, and especially off the mats.

"The Jiu-Jitsu starts when the training stops". I will always Love by these words that Master Jean Jacques always told me as well as many others.

Thank You Master Jean Jacques because without you, my life today would simply not be what it is.

A dream come true.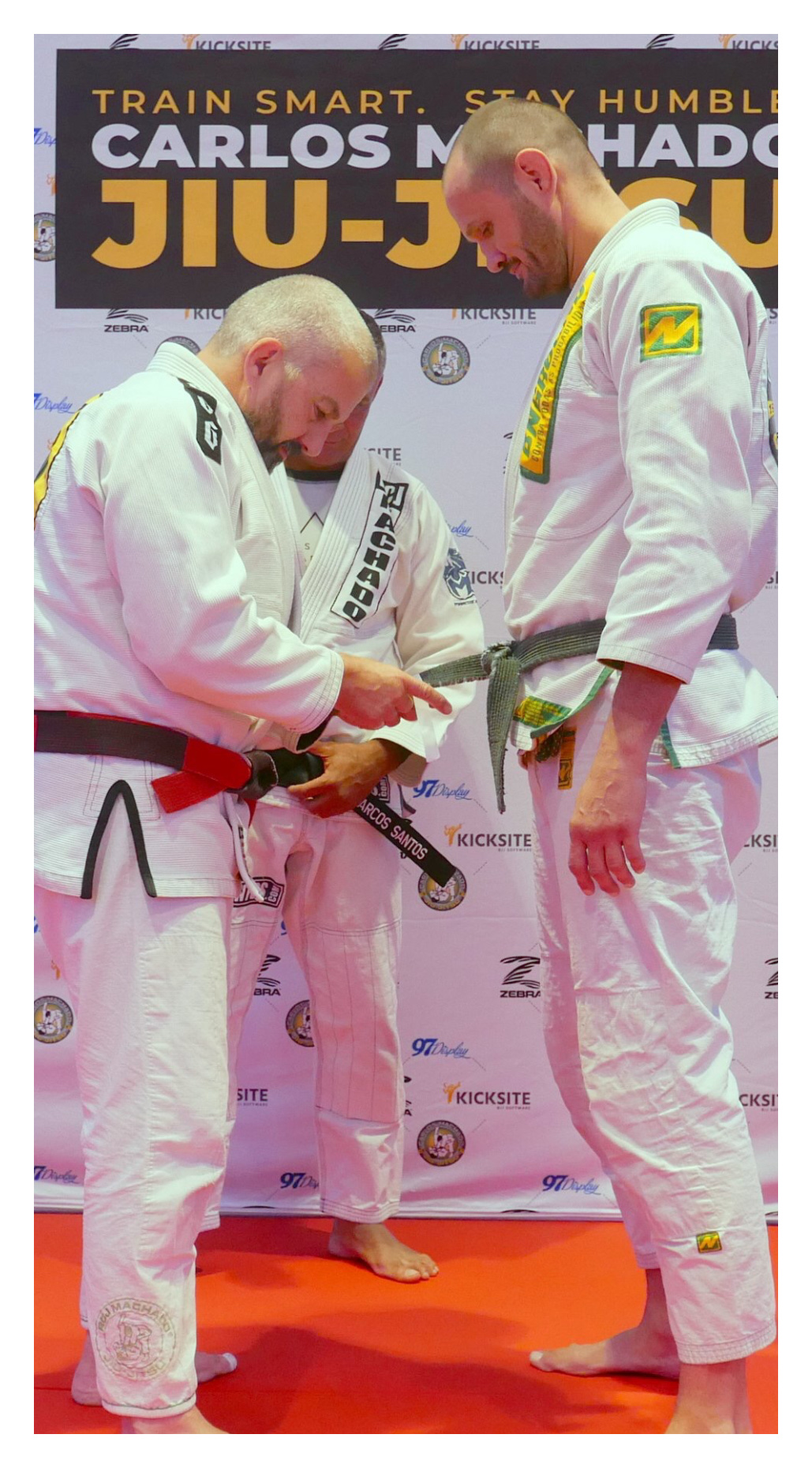 Almost 16 years into my Jiu Jitsu journey, it simply blows my mind on so many levels that this weekend I was promoted to 1st Degree & Professor by Master Carlos Machado.

One of the most amazing men I have ever met. A true leader, inspiration, mentor, brother, friend and instructor to so many great people.

A man who works tirelessly to ensure that we all have the most full and complete Jiu Jitsu path and a man whose wisdom goes far beyond the Jiu-Jitsu mats. A man who makes you feel like the most important person in world and always makes time to talk to his students and give them undivided attention.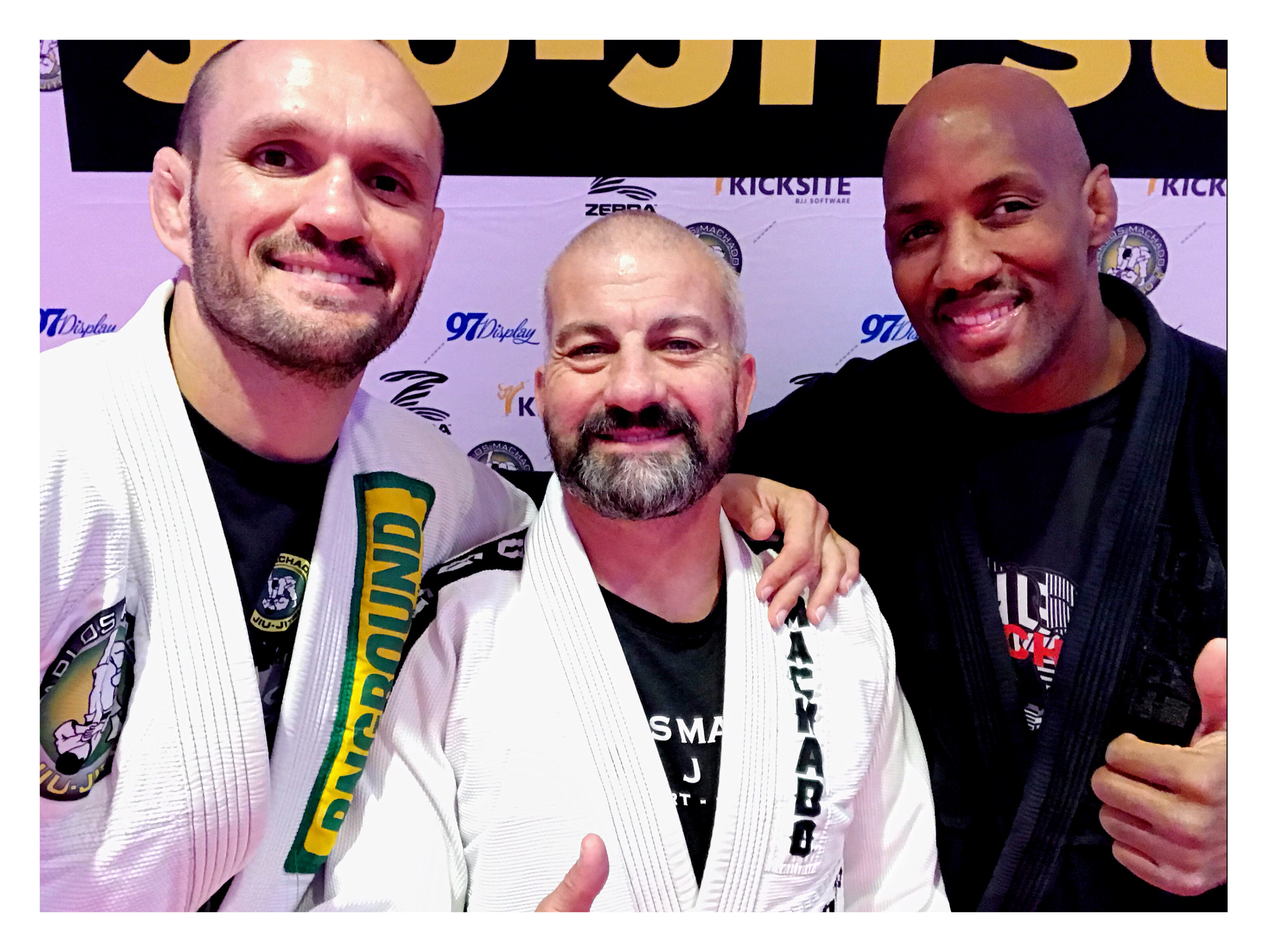 Many refer to Master Carlos Machado as the "The Godfather of Southwest Jiu Jitsu" because before he arrived in Texas 25 years ago nobody was teaching authentic Brazilian Jiu-Jitsu in these parts nor in the nearby states.

However it's very important to emphasize so that all who read this know that Master Carlos Machado is much more than just "The Godfather of Southwest Jiu-Jitsu" (which is a very respected status in itself) because he played an essential role in building the foundation and massive springboard for Jiu Jitsu to explode from Southern California throughout all of the United States 🇺🇸 and not just the Southwest.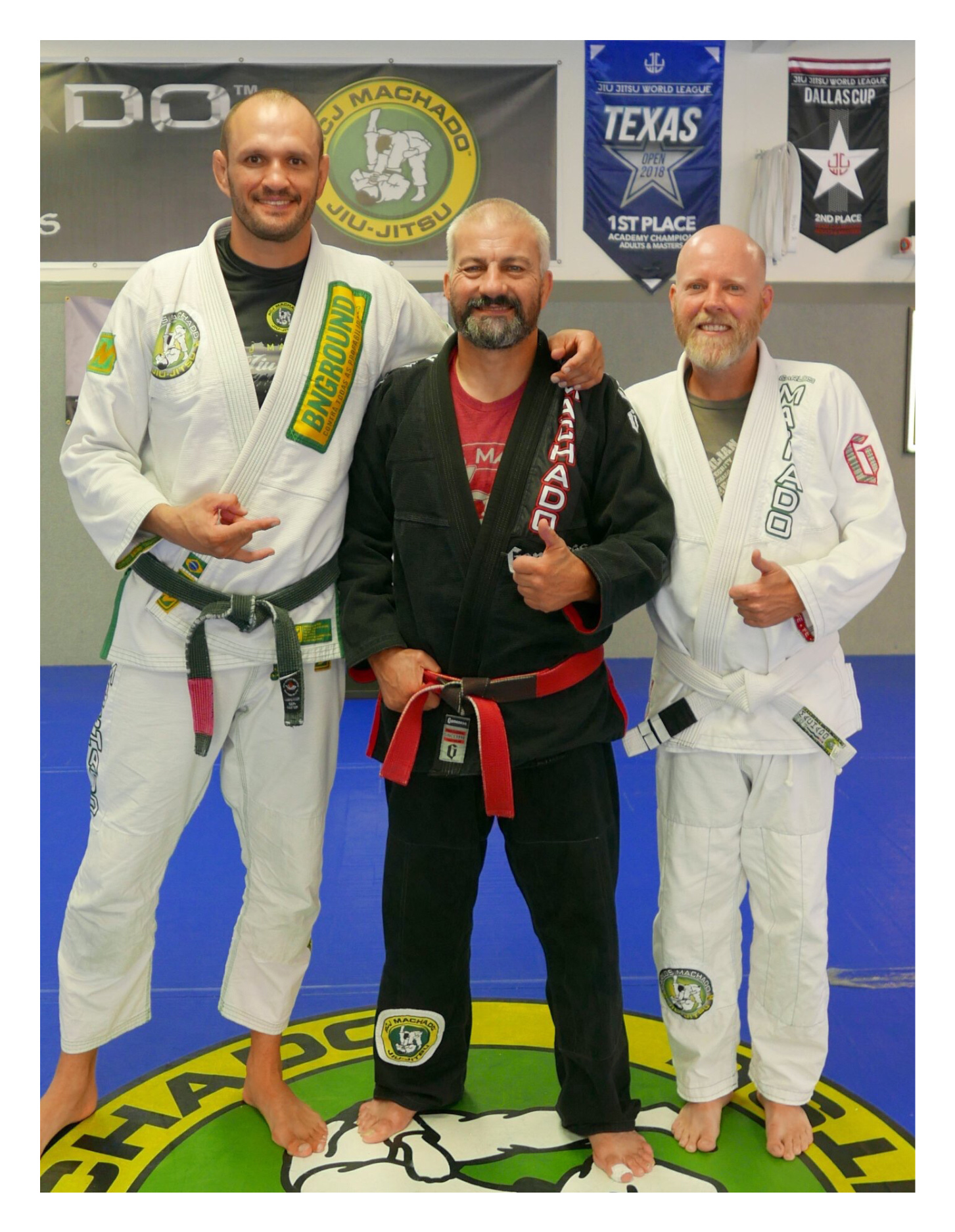 To now be a part of Carlos Machado Jiu-Jitsu and be a part of such a huge and powerful Jiu-Jitsu family who has embraced me like I've been here my whole life, still gives me a surreal and profoundly proud feeling that I am loving beyond what words can ever express.

I pledge to you all that I will always represent Carlos Machado Jiu Jitsu in the most dignified and honorable way I can on and especially off the mats. Carlos Machado Jiu-Jitsu Mid Cities will set the highest possible standards for Jiu Jitsu so that our students can receive and experience the best possible Jiu Jitsu journey that I can possibly deliver.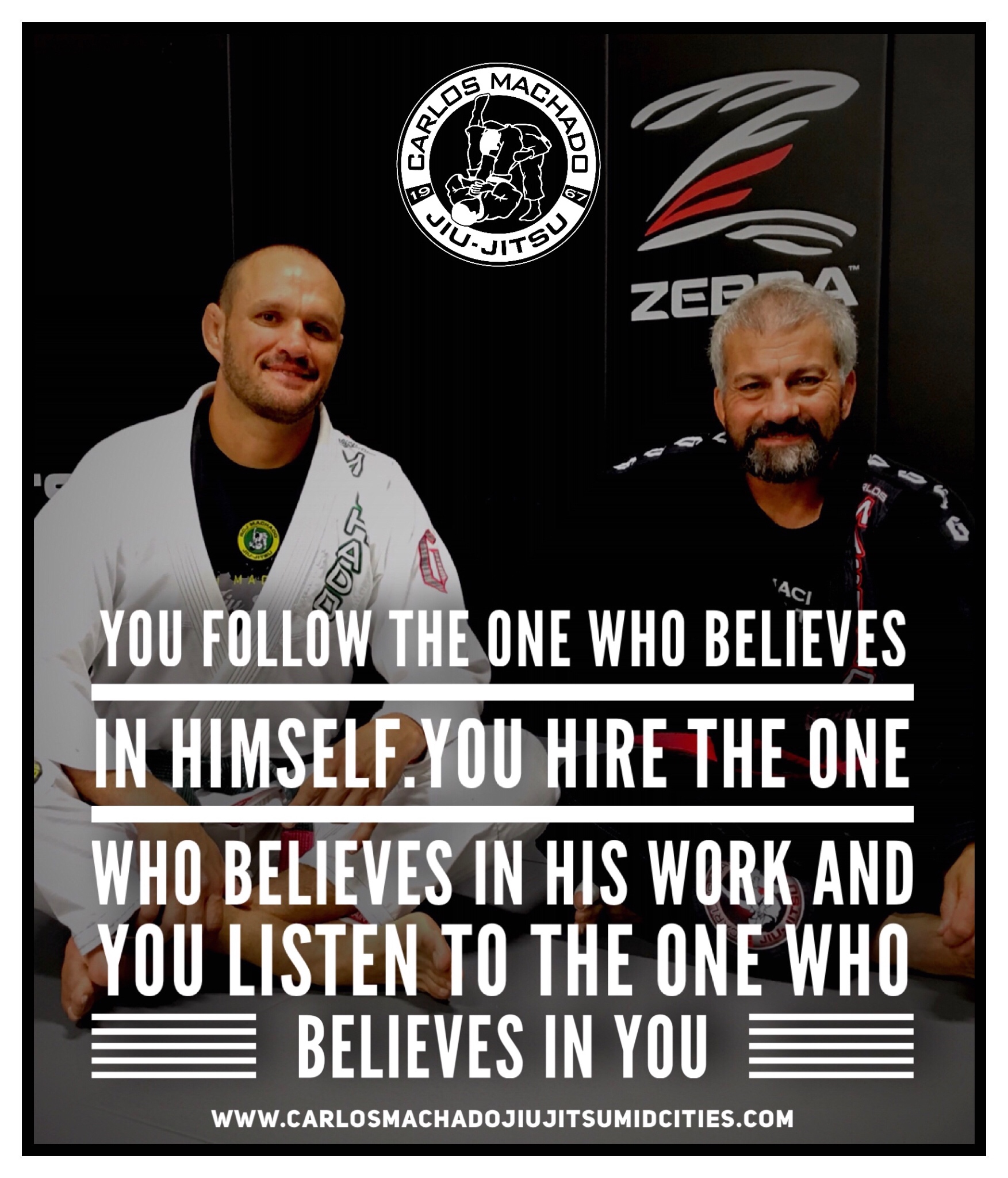 Today is just the beginning of a non stop almost 16 year continuous climb that brought me to this very moment.

Congratulations to everybody who was promoted this weekend. It was my true honor to have witnessed these priceless moments which will never repeat but will only get better and better as the next ones approach.

In closing, the best and only way I know how to end this expression of gratitude is to simply say thank you 🙏🏼. There are so many to whom I'm so so grateful. This moment would not be possible without YOU, and YOU all know who YOU are.

On Friday November 1st, 2019 we will officially open the doors to a dream academy called Carlos Machado Jiu Jitsu Mid Cities where we will be enriching and empowering the lives of countless kids, teens and adults. We are so excited and grateful to everybody for your support. It takes a village, a Carlos Machado Jiu Jitsu village. We will see you here November 1st!!!
PLEASE CLICK THE LINK TO THE FRIDAY NOVEMBER 1ST INVITE - FACEBOOK EVENT INVITE
Carlos Machado Jiu Jitsu Mid Cities Texas
2843 Central Drive., Bedford, TX 76021
www.CarlosMachadoJiuJitsuMidCities.com
Article Written by: Greg Hamilton, Carlos Machado Black Belt
1st Degree & Head Instructor of Kids and Adults Brazilian Jiu Jitsu
#1percentbettereveryday #Forwardistheonlyway #carlosmachado #carlosmachadojiujitsu
#carlosmachadojiujitsumidcitie #rcjmachado #machadojiujitsu #graciejiujitsu #ilivejiujitsu
#jiujitsufromthesource #bjj #jiujitsu #Blackbelt #ilovebjj #brazilianjiujitsu #bjjlife
#brazilianjiujitsulifestyle #jiujitsulifestyle #bjj4life #bjjlifestyle #Texas #Bedford #Hurst
#Euless #Colleyville #BedfordJiuJitsu #EulessJiuJitsu #ColleyvilleJiuJitsu
#HurstJiuJitsu #MidCitiesMartialArts #MidCitiesJiuJitsu